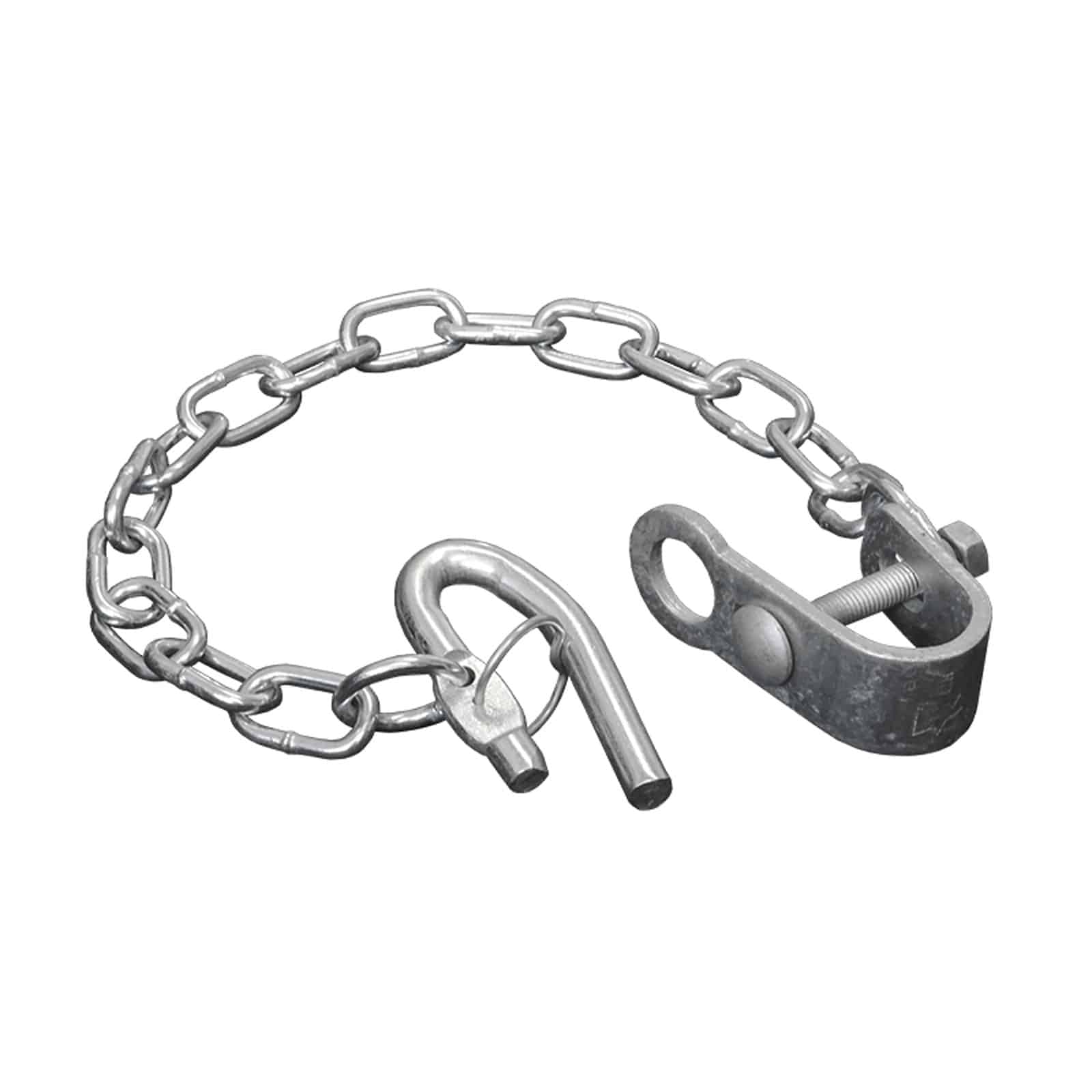 Versatile & Simple Gate Latch
This latch is an all-rounder that's great for general use around the farm. It's easy to open, but still provides decent security. Plus, it can be used on both single and double gates with its longer chain length.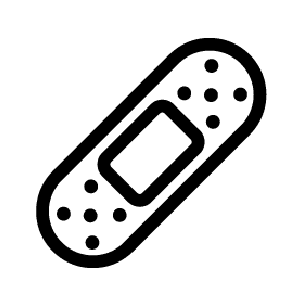 Smooth Front Edge
Adjustable
Versatile Applications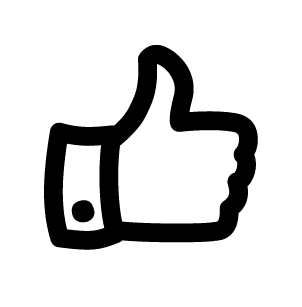 Available for 25NB & 32NB Gates
About Our Bolt-On Hook Latch
One great thing about this latch is that its chain length is adjustable. As posts move or extra length is needed, you can simply place the bolt through different chain links to adjust it. It's also available in two different chain lengths – 500mm and 700mm.
If you need extra security, you can opt for the spring-loaded hook version. This is a more lick-proof and horse-proof option that will give you added peace of mind.
Smooth Front Edge
The smooth front edge design is safer for livestock. When the latch is mounted, the hook is inside the gate rather than protruding out from the gate frame. This means there's less chance of animals getting hurt or caught when moving through the gateway.
Versatile Applications
The longer chain also allows for versatility in usage. You can use the same latch to go around a post, for double gates, and even three-way gates.
Easy Installation
One of the best things about this latch is that it's bolt-on, which means you don't have to worry about welding, drilling, or screwing. And with the M12 high tensile bolt and optional Teck, you can be sure this latch will stay solidly in place and won't spin around on the gate.
How The Latch Works
We have designed the ring to be on its side for extra security. If the hook accidentally gets bumped up, it will hit the top of the ring and fall back down. Whereas, if the ring was horizontal then it would be easier for stock to accidentally unlatch it. By having the ring in a vertical position, it makes it more stock proof. The hook latch is also available as a spring hook.
Find Your Local Stockist
With almost 500 stockists Australia wide, we're sure you'll find a local store near you.