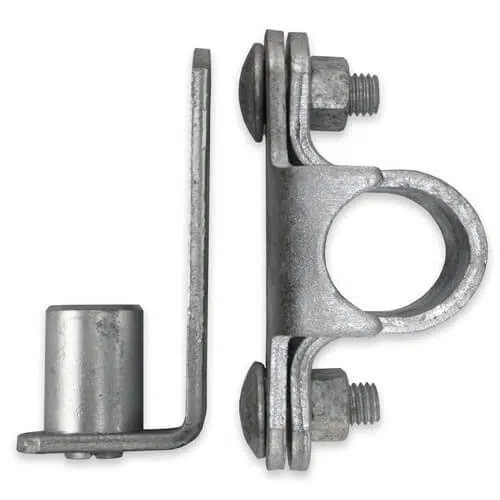 A Strong All-Rounder
Looking for an extra strong and versatile kit for your gate? Our top saddle backing plate gate kit is heavy duty and easy to use.
Steel Post
Weld On
Screw On
Not Adjustable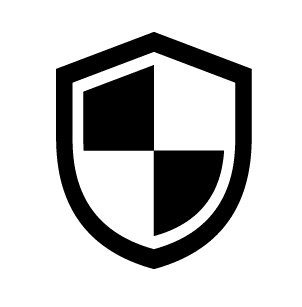 Galvanised
ABout Our TOP SADDLE BACKING PLATE GATE KIT
Looking for a durable gate kit? Our top saddle backing plate is a unique design that combines a backing plate with a saddle attachment. This combination results in an extreme strong top hinge set.It can be screwed on, or welded on, allowing you to easily fasten the top of your gate and swing it smoothly.Each piece is hot dipped galvanised to fight against corrosion. Paired with one of our bottom gudgeons and your choice of latch, it will give you an extremely strong and long lasting product.
What's Included
A 25NB steel bottom gudgeon.
Top saddle and backing plate
Two M12x30 cuphead bolts and two nuts.
How To Install Your Gate Kit
Installing a top saddle backing plate gate set is relatively easy. Just follow these steps:
Place your gudgeon at the bottom of your post and weld or screw it on.
Measure out where you need the top saddle to be to hinge the top of your gate.
Fit the two cup head bolts into the backing plate. This will make future steps a lot easier.
Position the backing plate to the wall or post. Weld-on or screw-on the plate.
Grab your gate, place it on the gudgeon and push it into the saddle attachment on the backing plate.
Put the top saddle over the top of the gate, lining it up with the bolts.
Push the top saddle on and hand tighten the nuts. Once the gate is in the desired position, tighten down the nuts with a spanner.
Install your latch on the other end of your gate.
Congratulations! You now have a strong, secure and smooth swinging gate.
Find Your Local Stockist
With almost 500 stockists Australia wide, we're sure you'll find a local store near you.