Australia's Strongest, Largest and Most Adjustable Assembly.
Looking for a heavy duty end assembly that's quick and easy to install? The stays can be installed in any angle and attached at any height.
Strong & Long Lasting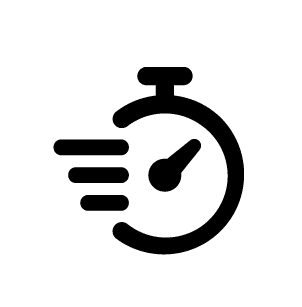 Takes less than 15 mins to install
Fully Adjustable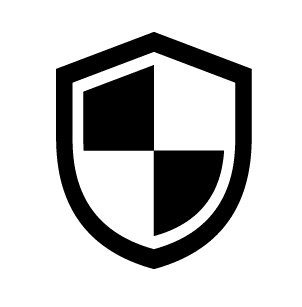 Galvanised
Fire Resistant
Upgraded
THE
ORIGINAL
&
BEST
JUST GOT
BETTER

NOW INCLUDED IN ALL

STEEL POST KITS! 
Includes:
— 2 X LOCDOWN LUGS 
— 7 X TECH SCREWS 
*per assembly kit (5 kits per tub)
Patent Protected
MORE
GROUND ANCHORAGE

FOR A STRONGER STRAINER POST

When it comes to end assemblies, you want something that's built to last. Rotech Rural's LocDown Lugs give our posts 8 times more ground anchorage than regular posts, so they can handle any kind of soil (even deep black soils), flood-prone areas or rocky terrain. You can trust that your end assemblies will stay put, no matter the conditions. Plus, the larger ground anchorage can support heavier strains without shifting or leaning. With LocDown Lugs, you can have peace of mind knowing your fence is going to stay put.
Need A Higher Fence?
If you are looking to keep out dogs, kangaroos, pigs and goats, you will be interested in our new 3250mm strainer post.
The 3250mm (10') high 100NB Strainer, when used in conjunction with our StayTight Fitting kits and stays, provides an industry-leading option for supporting your Exclusion Fence. Our Exclusion Strainer Assemblies are designed especially for supporting heavy-duty prefabricated fencing up to 1600mm high.
Alternatively, our machine drivable 3250mm 100NB post works great for fences up to 2000mm high in stable soils.
While most other manufacturers have chosen 80nb or 90nb pipe strainers, Rotech Rural has decided to offer an exclusion fence strainer manufactured from a 100nb (114mm OD) pipe with a 4.5mm heavy wall.
This larger and heavier post resists damage during installation and, due to the greater stability once installed, always holds up with ease, even under the most gruelling and heavy-duty applications.
ABOUT OUR FITTING KITS & EXCLUSION FENCE POSTS
Do you have a requirement that is non standard? You are in luck, we can help!
The StayTight Fitting Kits, offer the user almost unlimited options when it comes to customised requirements in strainer assemblies.
Due to the fact our system fits perfectly on plain unprocessed pipe and requires no pre-drilled holes or prefabricated brackets, the user can choose the post height that best suits his exclusion fence.
Our standard StayTight Tension cable can be used on post heights up to 1800mm and can be easily extended to suit posts up to 2 meters.
Post can also be driven in to any depth, whatever is most suited to the soil type or conditions.
As our system does not rely on the position of any predrilled holes, just suit yourself with height, everything will still work.
Want to install your end assembly even faster?
Our tube spanners are designed specifically to tighten the tension cables that come with many of our end assembly kits. It is suited for an 18mm nut (M12). The spanner is 450mm long to fit over the end of the cable assembly's long eye bolt. The extra-long socket allows you to tighten the nut quickly and easily. 
It suits a 0.5-inch drive for your compact drill and can also be used with a standard ratchet. 
| Code | Length | Nut | Drive | Units Per Pack | RRP Per Unit Inc. GST |
| --- | --- | --- | --- | --- | --- |
| STS | 410mm | 18mm(M12) | 1/2″ | 1 | $9.35* |
*Retail pricing shown is a guide only. Prices will vary depending on store location and quantities. Freight costs are not included in this price guide. All pricing includes 10% GST.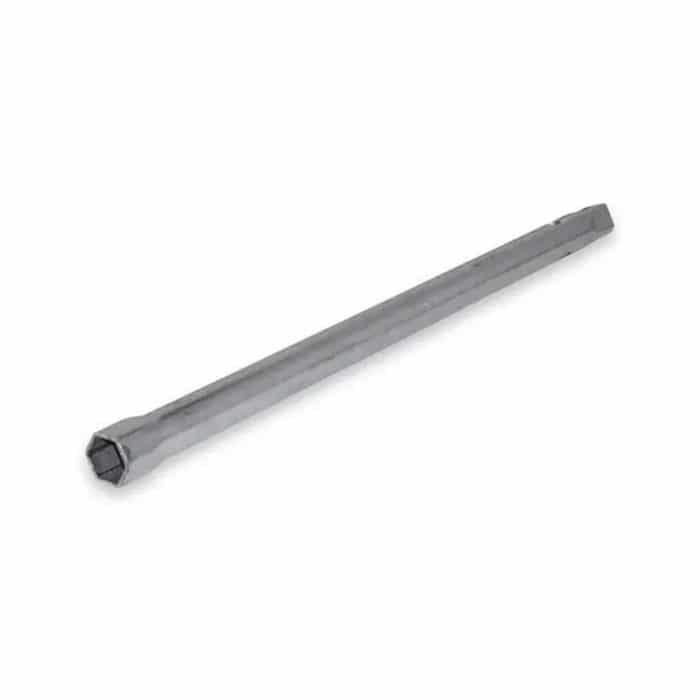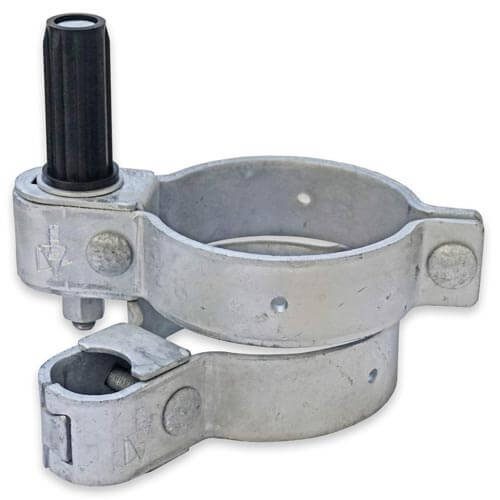 Need A New
Gate Kit
For Your
Drive-Tight Assembly?
Looking for an easy to install, adjustable bolt-on hinge set that won't bruise your livestock?
Check out our bolt-on adjustable round post gate kits!
Our bolt-on adjustable hinge for round posts are perfect no matter your post size.
There are tens of thousands of FG6's scattered around the country, all doing one thing really well. Smoothly swinging gates.
They do this effortlessly, thanks to their design and the 20% extra strength they have over alternative kits.
A perfect addition to your Exclusion Fence End Assembly.
How To Install Your

DRIVE-TIGHT

POST END ASSEMBLY KITS

In this video we walk you through the process of installing your drive tight post and end assembly kit.

Tip: Where you put your post, dig a dinner plate-sized hole about 150mm deep and drive your post in. This will allow you to cover the top of the lugs and any star pickets you drive. This gives you a cleaner look and is safer for any livestock.

Note: The post shown in the video is our standard Drive-Tight post. While the post in the video may be shorter, the same installation process applies.