An excellent addition to your own steel posts & stays
Already have your own posts and stays? Our fitting kits have all the components you need to build your own end assembly.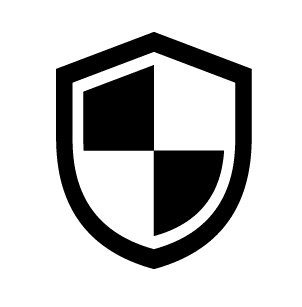 Galvanised
Bolt-On
Any Angle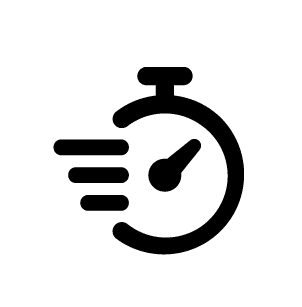 Quick Install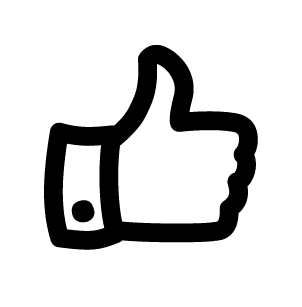 Easy to Store
Strong & Reliable
Upgraded
THE
ORIGINAL
&
BEST
JUST GOT
BETTER

NOW INCLUDED IN ALL

STEEL POST KITS! 
Includes:
— 2 X LOCDOWN LUGS 
— 7 X TECH SCREWS 
*per assembly kit (5 kits per tub)
Patent Protected
MORE
GROUND ANCHORAGE

FOR A STRONGER STRAINER POST

When it comes to end assemblies, you want something that's built to last. Rotech Rural's LocDown Lugs give our posts 8 times more ground anchorage than regular posts, so they can handle any kind of soil (even deep black soils), flood-prone areas or rocky terrain. You can trust that your end assemblies will stay put, no matter the conditions. Plus, the larger ground anchorage can support heavier strains without shifting or leaning. With LocDown Lugs, you can have peace of mind knowing your fence is going to stay put.
ABOUT OUR FITTING KITS
Are you looking for a long lasting rust resistant fence straining kit that can take less than 15 minutes to set up? Our fitting kits are simple and very easy to install.
Everything is bolt on. No need to carry around your welder or drill. All you need is something to tighten the nuts and bolts.
The design of our Twist Tight Stay Connectors means you can run your end assemble at any angle or pair it with corner kit.
Our unique design incorporates a cable instead of a tension rod. It is a lot quicker to install – just drop the loop over your post, or slip knot it if you have existing wire installed and run the tension cable to your footplate. No drilling required.
All components are either stainless steel or hot dipped galvanised to ensure​ a long lasting end assembly.
Be careful of other alternatives that say they are galvanised (when really, they aren't). Know the difference here.
WHAT'S INCLUDED IN your FITTING KIT?
In each fitting kit you will get the following:
A Twist Tight Stay Connector. These are made from hot dipped galvanised steel.
A Footplate. These footplates are made from hot dipped galvanised steel, which means it will last longer than other alternatives. The tongue on the metal plate that goes into your stay is welded on. As a result this footplate is more durable, more secure and stronger than other footplates on the market.
One Tension Assembly: This includes a cable made from stainless steel and a hot dipped galvanised steel eye bolt. The cable is already connected to the eye bolt and the loop is already set up. No need for rope grips, saving you time.
A Post Cap: All post caps are made using the Galvabond Process.
And if you buy a set of five fitting kits, they come in a convenient red box. Everything is stored in a compact box for easy storage and portability. Just grab the box, chuck it on the back of your ute and you're ready to go!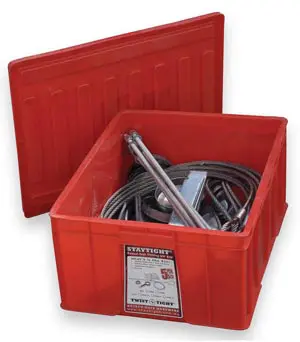 Purchase a set of 5 fitting kits and store them in a red box
How To Choose Your Fitting Kit
A common challenge many people have is picking the right tongue for their stay pipes.
One factor you will need to consider is, as your stay pipe walls thicken the tongue size gets smaller. This is why we have several different tongue sizes.
Before buying your stay connector, measure the outside diameter and thickness of your stay. Refer to the Stay Ø and Stay Wall Thickness in the above specification table to find which stay connector is best for you.
Once you have found the right stay, double check your upright Post Ø for the correct round post clamp.
If you have not yet purchased your stay, 40NB is a good all round size for most applications. If you need something heavy duty go for 50NB.
Warning: Be Careful of 90NB Pipe!
90NB posts aren't common in Australia. However, sometimes a store will ship it from overseas and sell them at a cheap price.
The problem is the 90NB outside diameter (O.D) is 100mm. As a result, it often gets confused with a 100NB post, which has an outside diameter of 114mm.
A common issue is a customer will go into a shop and ask for a 100mm post, thinking they are requesting the common 100NB post. However, they get a rude shock when they get the 90NB post, which is technically 100mm in diameter.
The problem arises when you try to get an end assembly or clamp for a 90NB post and none fit!
It can be difficult to find good clamps for 90NB fence posts in Australia.
So how can you check what pipes you have? ​Refer to our pipe sizing chart.
Want to install your end assembly even faster?
Our tube spanners are designed specifically to tighten the tension cables that come with many of our end assembly kits. It is suited for an 18mm nut (M12). The spanner is 450mm long to fit over the end of the cable assembly's long eye bolt. The extra-long socket allows you to tighten the nut quickly and easily. 
It suits a 0.5-inch drive for your compact drill and can also be used with a standard ratchet. 
| Code | Length | Nut | Drive | Units Per Pack | RRP Per Unit Inc. GST |
| --- | --- | --- | --- | --- | --- |
| STS | 410mm | 18mm(M12) | 1/2″ | 1 | $9.35* |
*Retail pricing shown is a guide only. Prices will vary depending on store location and quantities. Freight costs are not included in this price guide. All pricing includes 10% GST.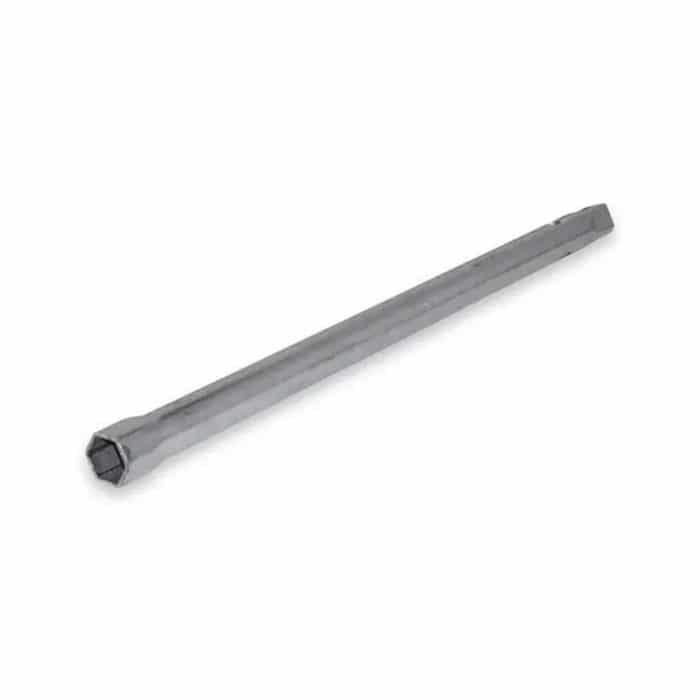 Find Your Local Stockist
With almost 500 stockists Australia wide, we're sure you'll find a local store near you.