A premium heavy duty cam latch
Looking for strong, durable, and long lasting latch for your cattle yard? Also, known as a cam latch, each slam latch is designed to hold up against heavier punishment often found in cattle yards.
Strong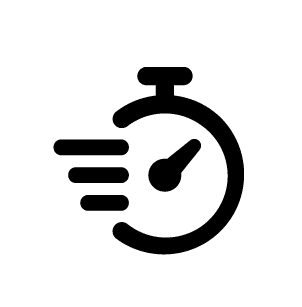 Quick & Easy To Install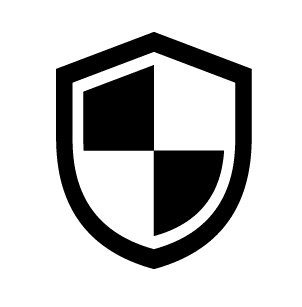 Long Lasting
No Excess Movement
A Premium Multi-Positional Cam Latch
Each 20mm latch is made from a zinc plated steel, carbon steel rolled pins, and stainless steel springs. The cams are made from hollow bar for high precision. The pin is made from bright bar for a stronger latch.
This results in a high quality, strong latch with no excess movement.
We provide you with two different pin length options. The compact 50mm option and the 100mm option if you want your bolt to travel through the gate frame.
Each latch is available with an open or enclosed handle (which is perfect if you don't want your hand to continuously slip off the handle).
No Jiggling ARound!
The precise design of these latches means you get a nice tight fit. No more loose latches.
WHAT IS THE DIFFERENCE BETWEEN A CAM LATCH AND A SLAM LATCH?
Our range of 20mm slam latches are technically called cam latches. This is because they contain two cams which work together to open and close the latch when the handle is turned.
Each latch is spring loaded and, when paired with a striker plate, pushes straight into the hole when closed.
Many farmers call them slam latches because you can slam the gate and know that the latches will catch.
How Does A Cam Latch Work?
All cam latches include two cam that press against each other.
The touching end of each cam are diagonal. As soon as you start to move the handle to the open position, the rotating angle of the cams brings the pin inside the body.
A spring is used to push the pin back out and twist the handle back into the closed position.
How To Install a 20mm Cam Latch
Work out where you want to place your latch. This can be on the front of the gate, the top of the gate, or within the gate.
If you are using a 100mm pin, and running it through the gate frame, you will need to drill a hole through the frame for the bolt to slide through.
Line the latch up, and weld the body in place.
Work out your handle action. Do you want the handle at the top or bottom when shut?
Put the handle in the desired closed position and tack the first cam to the body (right cam in the above pictures).
Find Your Local Stockist
With almost 500 stockists Australia wide, we're sure you'll find a local store near you.